SCREENWRITER Mark Allen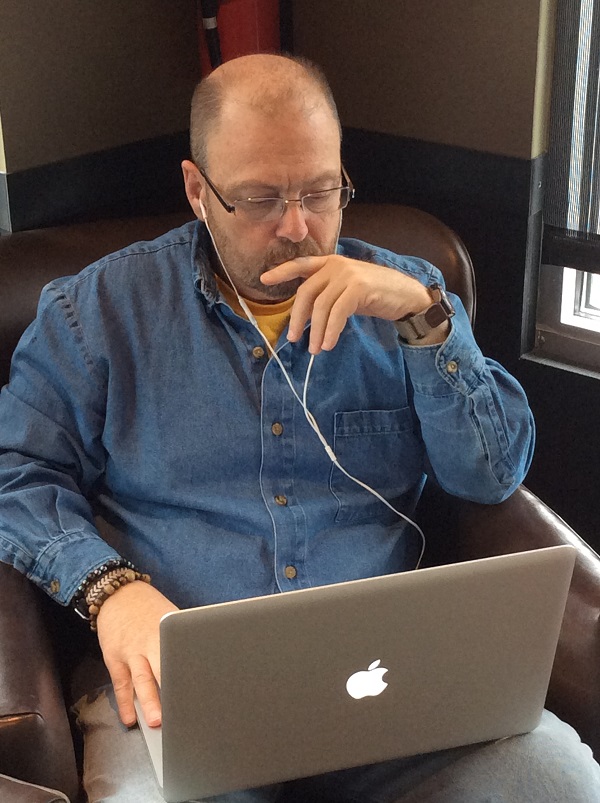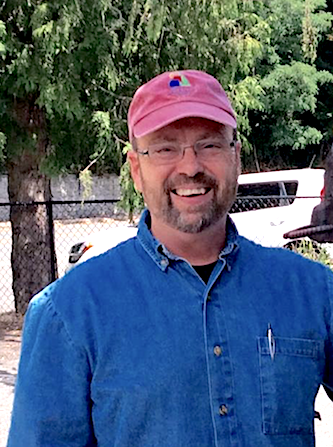 Key Skills
Write well-structured screenplays: Act breaks, character arcs, story arc, plot points and reversals.
Writes keeping in mind cost-effective budgeting and scheduling.
Also develops screenplays based on Producer's concept and instructions.
Integrates story notes and incorporates them into the rewriting process.
Rapid turnaround on all projects.
Feature film, One-Hour TV drama, Half-Hour comedy formats and Pilot formats.
Experience
OFF TRACK BETTING: Wrote pilot/half-hour comedy series.
RESTITUTION: a suspense thriller feature script. Sold to Terror Films, Inc.
EARLY GRAVE: Wrote and co-Produced this feature suspense/horror film. Sold and Released by Fenix Pictures.
DELIRIUM: Wrote, Produced, Directed, and Edited this feature horror film. Sold and Released by York Entertainment.
Work History
SCREENWRITER
1995 - Present, various projects, worldwide
COMMERCIAL DIRECTOR
September 2010 - June 2011, various, San Diego, CA
Wrote, directed and edited various 30-second TV spots for local businesses. Examples:
Nocturnal SD
Barfly
PSA for California's Prop 21

AWARDS
Austin Film Festival for ISOLATION.
Shriekfest for SNUFF and ALPHA MALE.
The Blood List for ISOLATION and MAN ALONE.
Shriekfest Best Horror Screenplay for ISOLATION.

EDUCATION
Hollywood Film Institute:Feature Film Producing and Independent Filmmaking
Intermediate and Advanced Video Editing (FCP), San Diego College
Basic Video Editing (FCP), San Diego College

BIO:

Mark Allen was born in Jacksonville, Texas. At age ten, his grandfather gave him a typewriter, which set him on a path writing short stories and novellas, throughout his formative years. Upon high school graduation, he joined the Navy, where he served a 21-year career as a Navy Hospital Corpsman.
All his life, being passionate about writing as well as watching films at the cinema, he knew that his career would eventually lead him to full-time screenwriting. While still on active duty in the Navy, Mark continued to write. A fan of smart, well-directed and acted Horror films, Mark knew as a writer this would be his niche and favorite genre. Believing that fortune favors the prepared, Mark decided to create his own luck. He wrote, produced, directed, and edited his first production, the teen 'slasher' feature DELIRIUM (2007). The movie was filmed entirely on location, in nine days, on a budget of $9000. DELIRIUM garnered an international DVD distribution deal.
Mark also got another feature film production off the ground, by writing and co-producing the suspense thriller, EARLY GRAVE. It was released in 2013 and enjoyed theatrical premieres on each coast with limited theatrical runs, and was nominated for several awards.
In early 2014, Mark was diagnosed with Stage 4 throat cancer. All screenwriting and filmmaking activities went on indefinite hold. Mark's first priority was to fight his cancer and win. So he fought and has emerged victorious. During his time battling his own 'demons', Mark wrote what would become his 2017 published vampire novel, NOCTURNAL.
Mark believes in the adage "Find one special thing to do better than anybody." So he now concentrates solely on becoming the best writer he can be.
Mark divides his time dedicated to writing screenplays as well as working on his next novel. He lives with his wife in the Pacific Northwest. He writes every day.